Data collection, live chat, and pop-ups in your mobile app: Dashly SDK updates
Reading time: 2 minutes
19.10.2021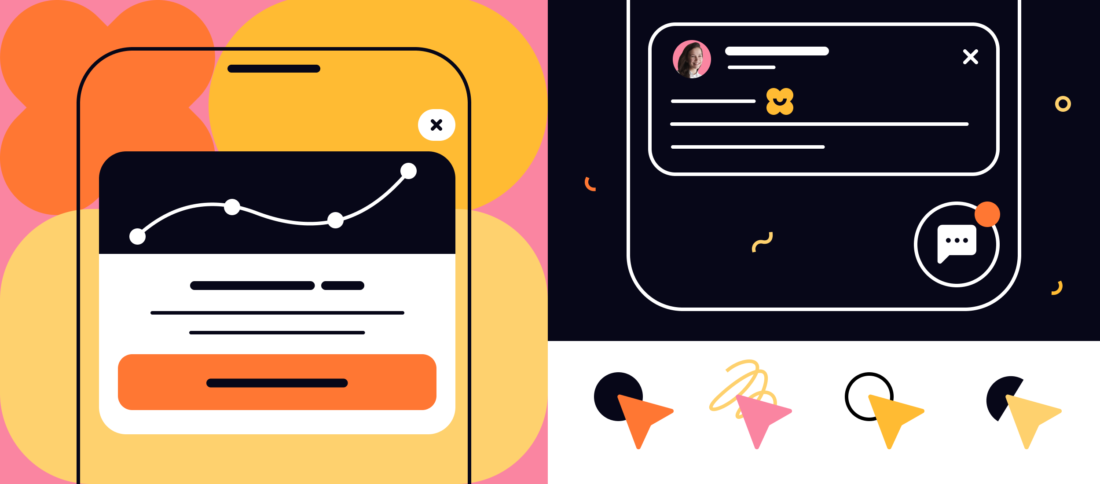 Amazing news for iOS developers: we updated the iOS SDK to the latest version. If your developers are implementing an SDK at the moment, they will need to update the SDK.
If your app is already on the App Store with the SDK, nothing is required.
Why do I need the SDK?
The SDK helps implement Dashly functionality to a mobile app. You can track user actions, combine these data with user activities on your website and interact with users on all stages of the CJM.
Set up individual in-app campaigns using pop-ups, push notifications, live chat, and emails.
With these tools, you'll be able to:
support users in live chat and address objections;
configure onboarding;
return users who visited your app a long time ago;
tell users about your app updates.
This will help you increase the conversion rate to sign up and purchase, increase first and repeated sales, and retain users.
There are Dashly analytics tools to measure the campaigns' performance:
funnels;
conversation analytics;
manual and triggered message analytics.
If you enable all communication tools in Dashly, you'll be able to communicate with your users anywhere without falling out of context:
Regardless of the channel a user texted you in, all messages come to the "Conversations" section where support agents can respond quickly.
For example, the SDK is available in our app for a live chat. The live chat widget is the SDK. We recognize you and add your user actions to a card in the app.
Today, the SDK is available for iOS and Android. If you're willing to implement it, show this documentation to your Android developers, and this one — to your iOS developers. Reach us in live chat with any questions or request a demo to see how it works ↓