+1030 orders in 4 months with a chatbot: Online Shop Dyatkovo and Dashly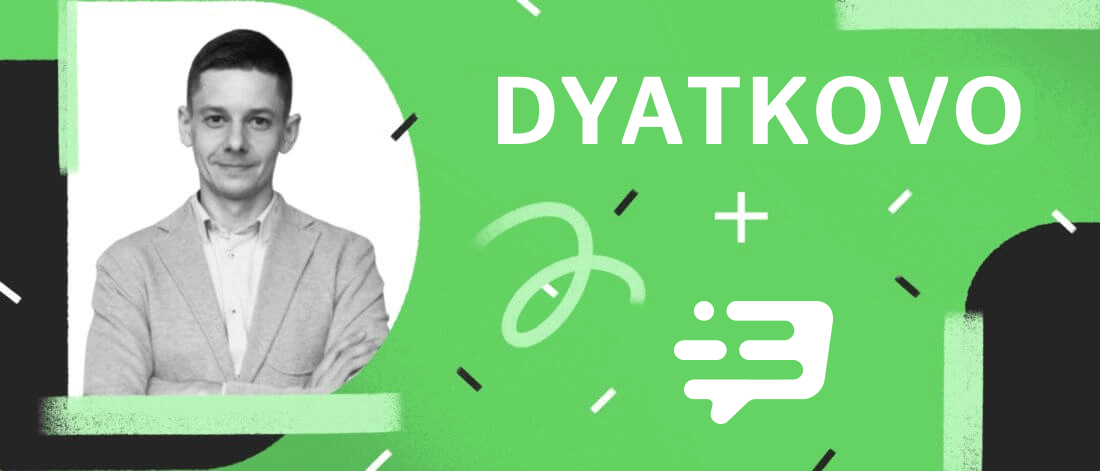 On the cover — Alexander, internet-projects manager in the internet-communications department of Dyatkovo
About the client
Dyatkovo is an online shop specializing in furnishing. You can find furniture for living rooms, bedrooms, kitchens, and halls… Dyatkovo also sells pieces of decor, mattresses, and goods for sleep here.
Type of business: B2C
Monthly traffic: 200k unique users
Sales channels: website, furniture centers
Orders per month: 3000
The problem was that leads weren't qualified. So sales managers couldn't get ready for the call with a customer
Dyatkovo used only a website form to collect users' names and phone numbers.
Because of the lack of information, sales managers couldn't get ready for phone calls and pick goods for a client in advance. So the selling process was prolonged. Consultations lasted for more than an hour.
Solution ー set up a chatbot
With help of Dashly, the Dyatkovo team launched a qualifying bot. It activates in the "Beds" section and instead of a sales manager:
asks customers qualifying questions;
sends data to the sales team.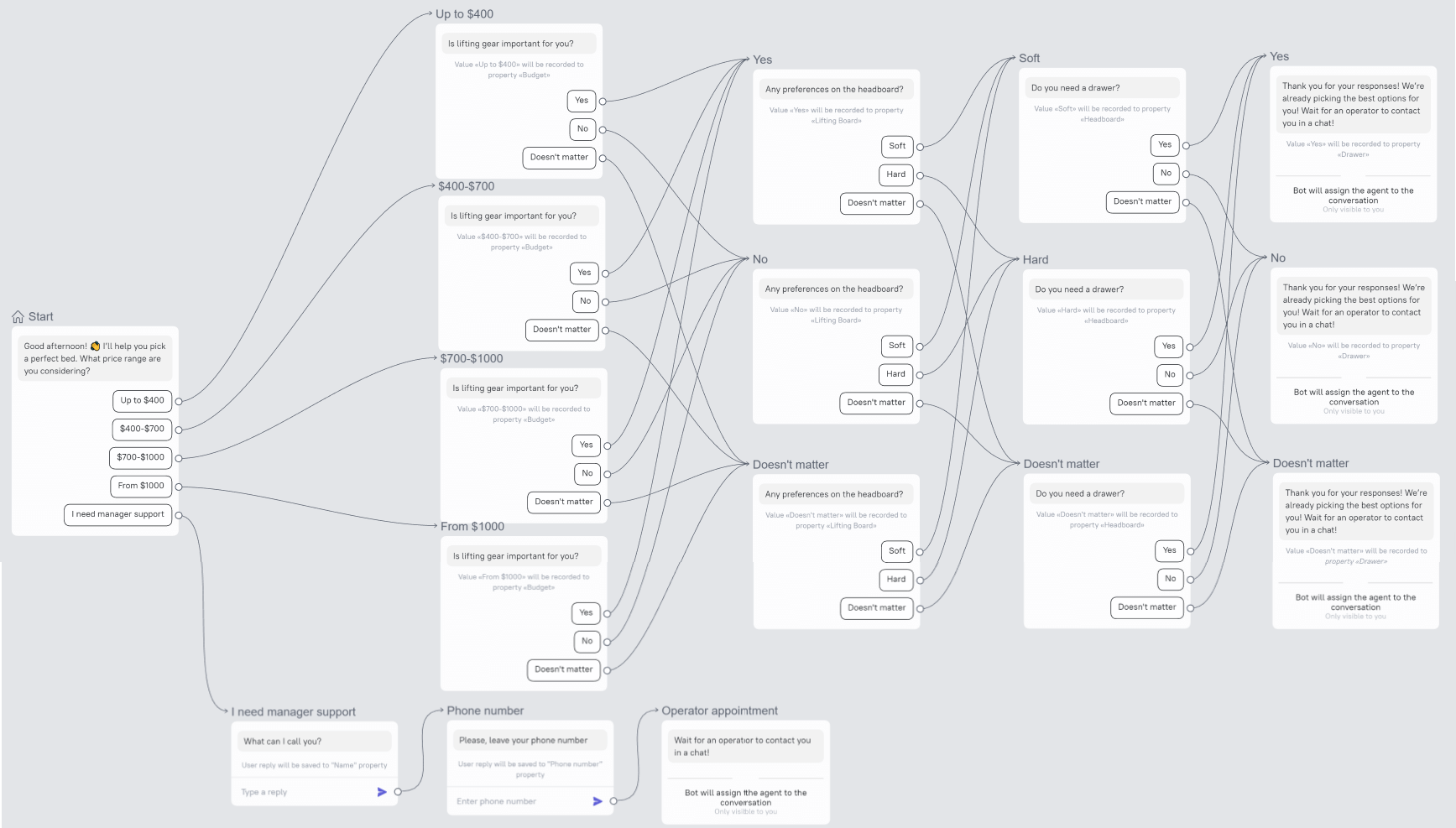 That's what it looks like on the website: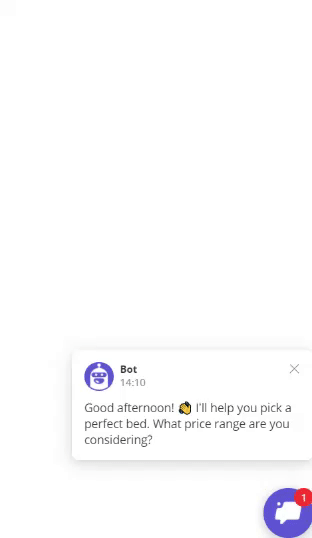 How to collect target leads and pass them to sales
You collect lead on the website and meet such problems:
— there are thousands of people in your leads base and the sales department processes them too long;
— you have set up qualification pop-ups but visitors close them;
— more than 50% don't contact you and only a few others reach the purchase;
— KPI is not executed and your company loses profit?
The solution for these problems — chatbot. It will:
— involve visitors in communication and ask questions;
— qualify them and collect all the necessary contacts;
— record data in the lead card;
— work 24/7 without breaks and weekends.
Result: the chatbot gathered 1030 qualified leads in four months.