It happened! We're excited to release the Dashly affiliate program: invite referrals and earn cash each time they make a payment. That's simple — the more referrals you have, the more your income is!
These are the benefits for the first 100 partners, who will join our program: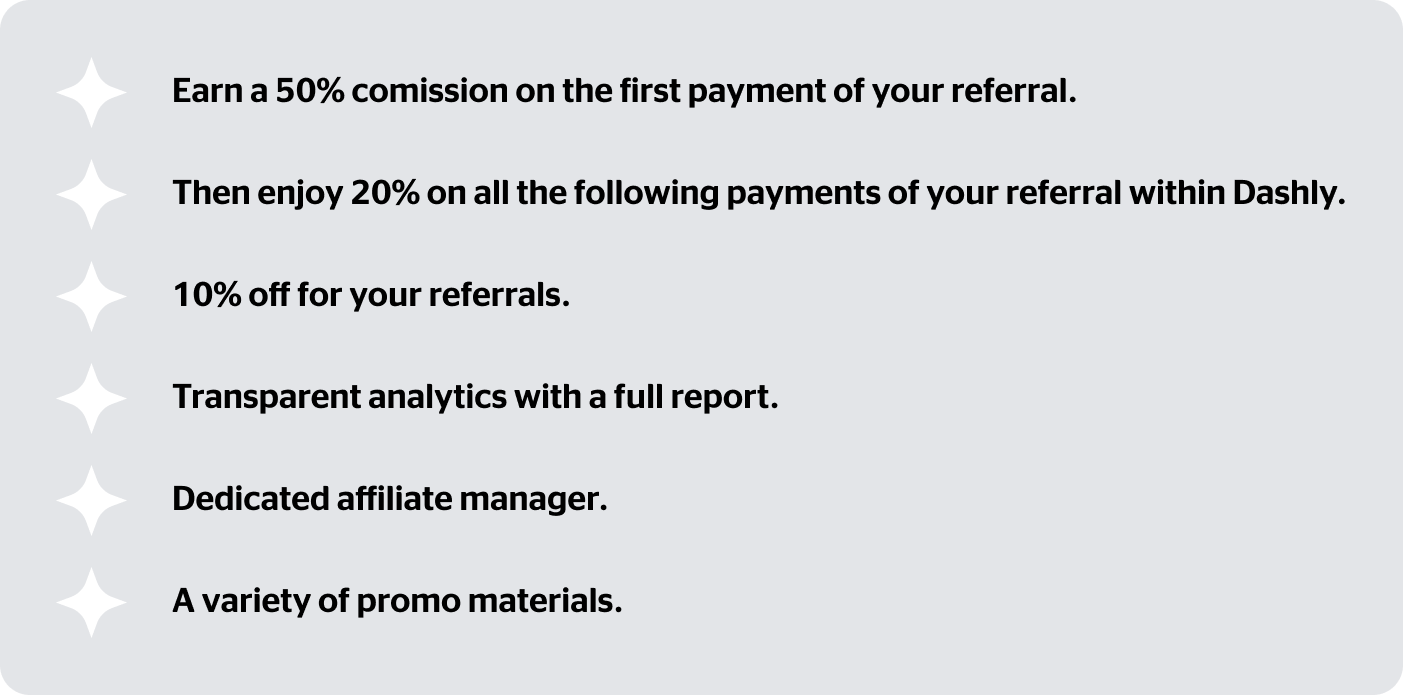 Dashly referral program is perfect for everyone who cares about the customer communication processes in marketing, sales, and support:
Marketers, influencers
Independent consultants
Systems integrators
Consulting agencies
Current Dashly users
Here is a short presentation of our products:
Recommend your audience a reliable and practical tool to increase conversions and improve the customer experience.
How it works
Imagine your referral purchasing our most popular plan. Based on the users' traffic, its overage price is $500. With 10% off, he pays $450, and you get $225.
But Dashly is cool, so your referral decided to continue using it. And now it is a year like he purchased $500 subscription/mo: 20% x (11 mo * $500) = $1100.
Let's sum up how much money you'll get per mo and year:
1 referral = $250/$1325
5 referrals = $1250/$6625
10 referrals =$2500/$13250
How much can you earn?
You will earn from each payment of all your referrals during a year.

Are you ready to join our affiliate program?
How to become a Dashly referral partner
Fill in the easy-to-follow request form at the Dashly affiliate program landing page. We approve 100% of our affiliate applications.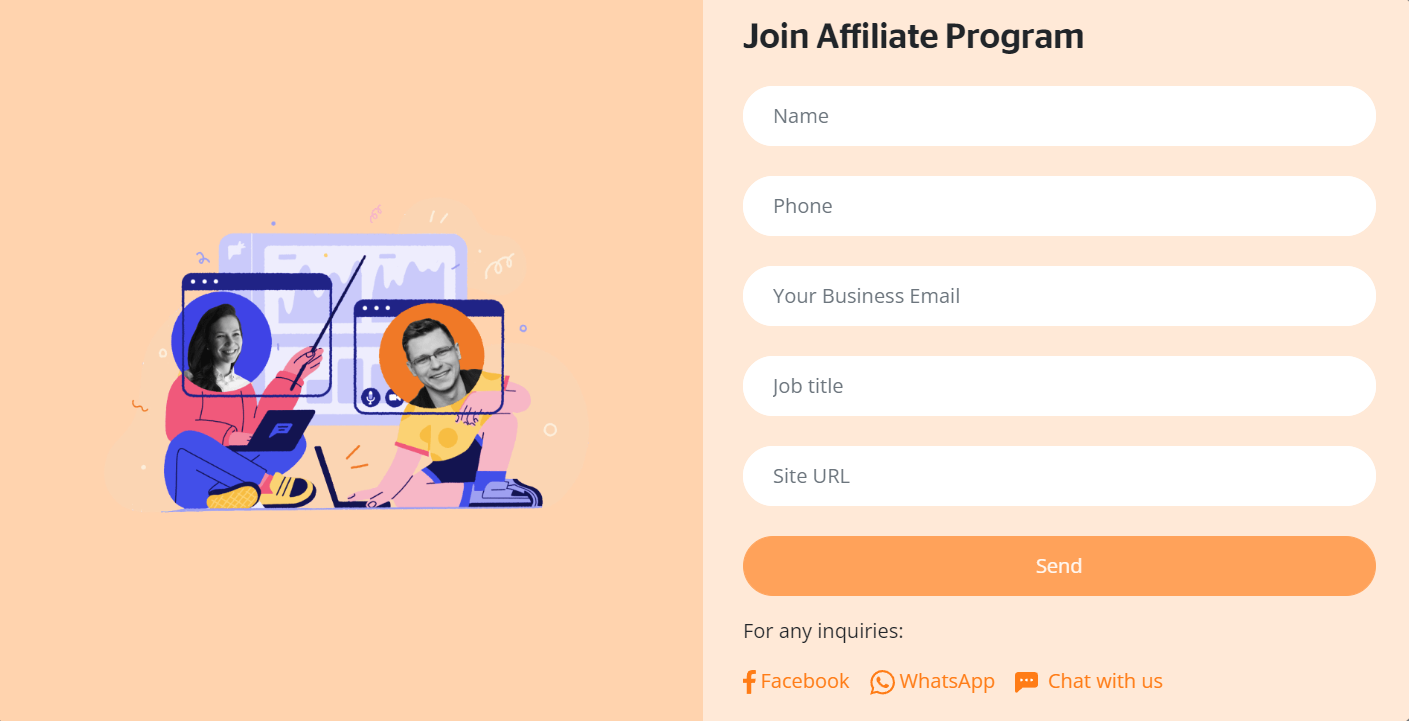 2. We'll send to your email the login and link to access your referral partner's account.
3. There you'll find out your referral link and content (copy and graphics of all formats) for your posts.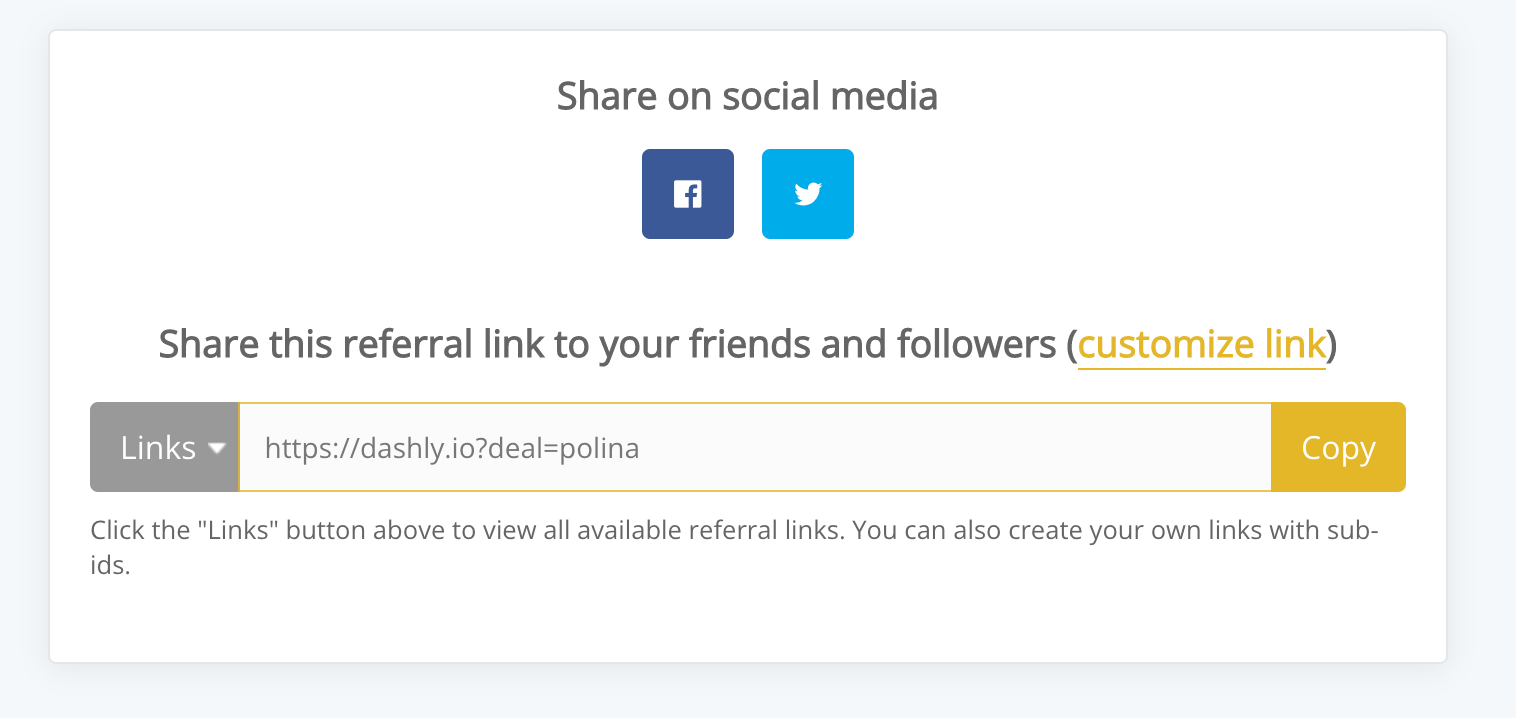 As a partner, you also have access to the ready-made triggered campaign scenarios for SaaS and eCommerce. It will help your referrals to get the most value out of Dashly tools.
So everything you have to do is to share the link. Our team takes the rest: free demo, onboarding, and educational content on how to use Dashly best of all.
4. After you shared the referral link, track how many referrals you attracted with real-time analytics.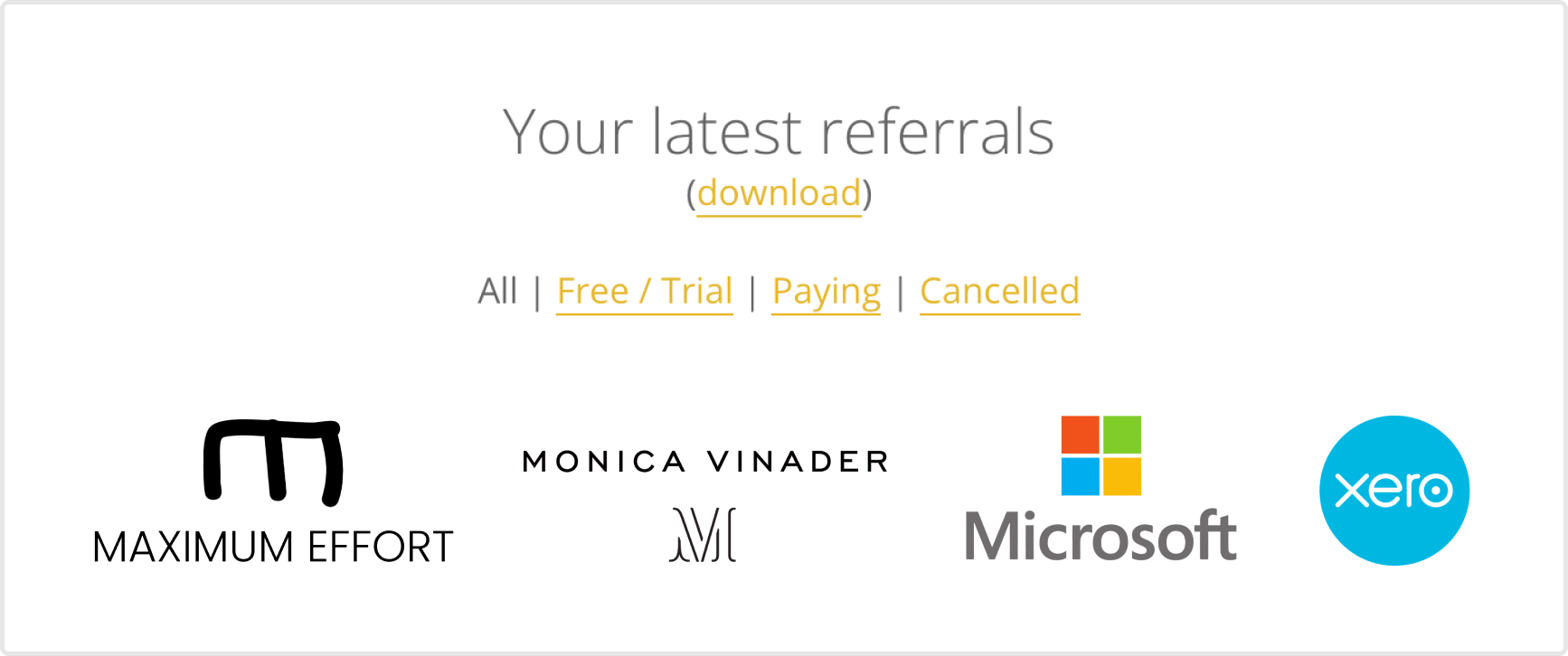 5. When your commission reaches at least $50, connect your PayPal account to the referral partner's account to withdraw it at any time. Within three days, we will send you the money.